Could Temp Workers add Value to Your Business?
05/04/2020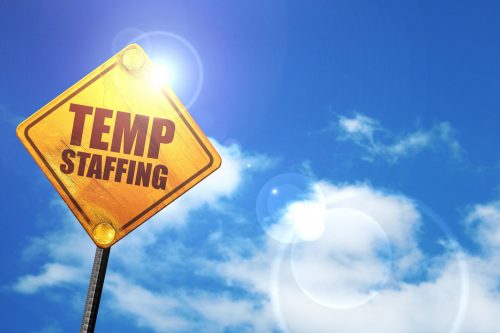 Ask yourself the following questions….
Do you have a vacant position that needs filled urgently?
Do you have employees taking annual or parental leave?
You've filled a vacant position but the new employee can't start straight away?
Any big projects or increased workloads coming up?
You're busy now but you're unsure what the future holds?
You have a permanent position to fill but you're worried you'll get it wrong?
If you answered yes to any of the above, chances are temp staff could be right for you!

Flexibility
Engaging temporary workers is a fast and efficient way to increase your workforce without the added pressure of making any long term commitments. Temporary staff are not only great in seasonal businesses. They can be a great asset for anyone managing spikes or covering leave, whether it be annual, sick or parental. Are you after an immediate start? Recruitment agencies often have a fantastic pool of candidates on standby ready for immediate starts. Don't forget recruitment is our full-time day job, so we're here to start the process right away. 

Save time and money
By engaging an external recruitment agency to help you fill your position/s, it saves you time and allows you to remain focused on your normal job. The recruitment process is long but can often be fast tracked by recruitment agencies. So instead of wasting your time going through piles of CV's and reference checks, let us do all the behind the scenes work and present you with a shortlist of carefully selected candidates.

The old "try before you buy" philosophy
How often have you invested your time, money and resources into the hiring process just to find out the successful candidate wasn't the right fit? And that's not to mention the time and money spent on other activities such as training and developing either. Bringing on someone as a temp gives managers and employers the opportunity to see how they perform before considering them for permanent positions with confidence. The opportunity to move from temp to perm also acts as a great incentive for those temps seeking long term employment too.

As you can see, I am a huge advocate for temp workers in the workplace. If you would like to find out more and if they could be right for you, get in touch with our insightful team today!

Resources
No resources available.