Job
Seekers
Helping you find
the right direction
How we can
help you...
We're a local agency run by professionals who know the people and the region

Our agency is devoted exclusively to trade and vocational work.

We can match you with jobs that fit your experience and skill set

Many of our jobs are exclusively listed here due to our expertise and strong networking through local companies.
Navigating the job market can be challenging, especially when it seems like job prospects are limited. As an established recruitment agency, we help employers and candidates find each other and build a lasting relationship.
What's the difference between a job board and our recruitment agency?
A job board is a place where employers can post any open positions that they have available. Typically, they'll have you create a login where you can save resumes and job alerts. All of the applying is done by you, either through the site or they send you to the company site to apply. Some have various tracking options that you can set yourself such as changing a job status to Applied, Interviewed, Offered, or Declined, but you have to remember to do all of the management yourself.
As a recruitment agency, our goal is to connect you with employers where your skills are a good fit for their job. We'll do in-depth interviews with you and determine what jobs are most appropriate for you. Our goal is help you find a solid, long-lasting job for you where you can thrive long-term. After learning about your skills and going over your CV, we handle much of the work and sometimes can even approach companies on your behalf and show them that they can benefit by hiring you.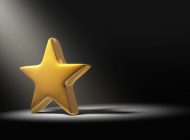 Have you heard of the STAR method?
01/07/2020
The job interview is arguably the most nerve racking part of the job seeking process. There is nothing worse than being asked questions in an interview and your mind going completely blank. Once you've left the interview, you keep thinking of all the different ways you could have answered the question. But it's too late…
Continue reading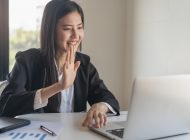 5 Quick Tips for a Successful Video Job Interview
06/04/2020
A Traditional Job Interview but with a Twist Have you ever had a video nightmare where you thought you turned the camera off but you didn't realise your microphone was still going? You've started singing tone deaf at the top of your lungs before you realise that everyone can still hear you?  In recent times…
Continue reading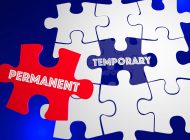 How to Ace your Temporary Role
01/04/2020
So, what are temporary roles? Temporary roles offer candidates greater flexibility and the opportunity to gain experience over a range of different assignments. Shifts in the labour market alongside amendments to the 90 trial have also changed the nature of temping dramatically. There has been a considerable increase in the amount of employers using temp assignments…
Continue reading
About Cover letters
01/08/2019
Cover letters are one of the best ways to stand out amongst people with similar skills and work history, and can even give you the advantage over someone who has more skills or who has worked in the industry for a longer period of time. However, in order to be successful in this manner, a…
Continue reading
Employment Trends for 2018 and beyond
01/08/2019
The workplace is changing and is much different now than it was even a decade ago. But New Zealand has been taking the changes in stride, and recent unemployment rates are the lowest that they've been in over 10 years. Automation is becoming widespread, but most companies understand the need for people to work alongside…
Continue reading
Preparing for an Interview
01/08/2019
Getting an interview is a big deal. It means that your CV and cover letter did their job and that the employer wants to learn about you and your skills on a more personal level. While there is no sure-fire way to ace an interview, there are several ways that you can prepare ahead of…
Continue reading
Job Seeking Tips
01/08/2019
Sometimes, finding a job is simple. Whether it's by meeting someone at the right place at the right term or knowing a friend of a friend looking a particular set of skills, in some occasions it can require minimal effort to find the perfect fit. But far more common is having to do an extensive…
Continue reading